Soma without prescription - Soma 350 mg withdrawal
Nurtury Learning Lab ~ 33 Bickford Street ~ Jamaica Plain, MA
6:00 PM - 9:00 PM
Parking with shuttle service from Roxbury Community College
purchase carisoprodol online
On behalf of our Board of Directors and Event Chair, Peter C. Pedro Jr., please join us for our 3rd Annual Night for Nurtury. Together let's RISE for an occasion to celebrate the power of early education and care and the collective impact that our work is having on Greater Boston's children and their families. You can count on great networking, amazing food, live entertainment by Elevation Theory, an art auction, and games.
I can't wait to see you there!
Wayne Ysaguirre, President & CEO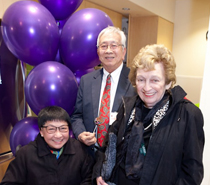 Soma without prescription - Soma 350 mg withdrawal
Honorary Committee
First Lady Lauren Baker, Commonwealth of Massachusetts
Maria Krokidas & Bruce Bullen
Congressman Michael Capuano
Representative Jeffrey Sánchez
City Councilor Matthew O'Malley
Mike Durkin, CEO, United Way of Massachusetts Bay and Merrimack Valley
Mossik Hacobian, Executive Director, Higher Ground
Hubie Jones, Senior Advisor, City Year
Steve Ridini, CEO, Health Resources in Action
Mossik Hacobian, Executive Director, Higher Ground-Boston
Host Committee
Clarence Cooper, Eddie Jenkins, Robert Redd, Marie St. Fleur, John Riordan, Harriet Tolpin
Event Committee
Peter C. Pedro Jr., Chair
Jeff Davis
Jeff Freedman
David Feinberg
Tammy MacWilliams
Gayle Slattery
Nurturer of the Year
This year we are honoring Nonie K. Lesaux, the Chair of the Massachusetts Board of Early Education and Care and a rising leader in early education and literacy reform in the Commonwealth.
Thank YOU to our Corporate Sponsors: